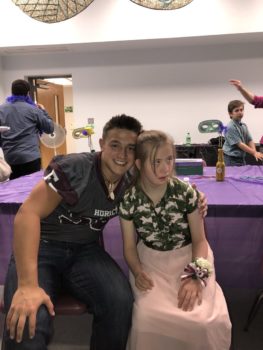 Not only is this incredible young athlete ranked #9 in the nation for his abilities as a long snapper from Corpus Christi, TX, but he has shown amazing care and understanding for the needs of others. One of Durham's classmates gained the idea for a prom for the special needs students of Flour Bluff High School, which is something that those students are not likely to experience even though it is one of the most memorable events of high school. Once the event was planned and details set up, it was realized by the teachers and organizers that those students would need dates to make their prom night as special as it is for any other high school student out there.
And, what do you know? Durham Harris, this outstanding athlete, was the first to volunteer. The athletes from Flour Bluff decided they would work to make this a fun, special evening for all involved. Take a look at the news clip of the Flour Bluff Special Needs Prom, where you will see how incredible a night it must have been.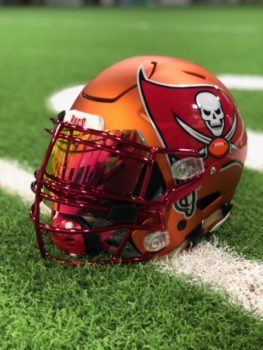 There are many additional skills to see from this young man, including some of the incredible camps he has been invited to this summer at the University of Arkansas, University of Houston and University of Wisconsin. With spring practice at Flour Bluff already in action, many recruiters from local schools like UTEP have their eyes on Durham and his team, and will be attending their spring game on May 24. In additional to his nationally recognized skills as a long snapper, Durham also works for his team as a defensive tackle and fullback, and a snifferback as well! Special teams have used his wide range of skills to help plan some punt fake plays for the book.
Now, this innovative young man also has an additional goal for his future as a helmet engineer and designer. He has already been working with some teams on the design and creation of helmets, including the "Bucs blaze helmet" he has designed and gained the attention of large accounts like @greengridiron on Instagram. Durham has worked on several designs that he shares on his own Instagram account to earn money for his football ventures. With future growth and education his creativity and innovation could definitely turn into an amazing business!
Congratulations, Durham, finally #99 this fall! We here at The Playbook Athlete cheer you on!