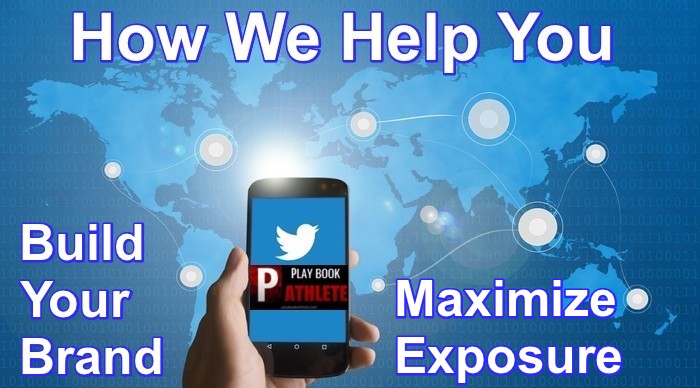 Play Book Athlete will work with our student-athletes and their parents to ensure they are getting the maximum exposure possible through twitter. We do this by getting your athlete ON THE MAP in our national google searchable directory.
We let you know exactly how your twitter page and twitter feed needs to be set up to attract the right people.
We also tweet original content and retweet our athlete's content to our 23,000+ twitter followers, including college coaches for high school athletes.
We help our middle school athletes build their brand by tweeting and retweeting their content to our 23,000+ followers, as well as expose them to the camps and trainers that can help them advance their abilities as they grow.
Whether you need more exposure to camps, trainers, or college coaches.........WE HAVE YOU COVERED!
CAMPS
Looking for a camp to attend close to you? Routinely check our events calendar below or click the button below to search for a camp. We'll be adding camps from all over the nation so you can find the best one to fit your needs!
Search for a Camp
TRAINERS
Looking to ensure that your athlete is receiving the best training possible? Check out our national directory of trainers to find the best trainer near you!
FIND A TRAINER