In the past few years Brittny Jones has worn many hats. Her time as a student athlete and her tenure as a teacher and basketball coach, all in Cobb County, has prepared her well for her current role as Assistant Principal and Athletic Director at Pebblebrook High School.
"My dedication and love for the Pebblebrook Community (Mableton & Austell) drove me to apply for this position," she said in an earlier interview. "Upon graduation with my undergraduate degree I told my college basketball coach that I wanted to come back to my home town and coach the girl's basketball team." 
And home she came with her career sky rocketing to higher heights with every turn. We sat down with Brittny to gain a little insight on her recent new role.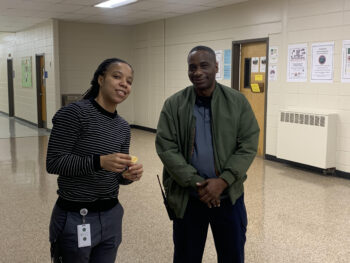 Play Book: What is your vision for the Pebblebrook athletics program?
Jones: "Our expectation is to reach the highest level of success in all measures in each sport program. Along with championships, we want to be recognized for the overall positive impact each student-athlete, coach and team has on our school and community on the athletic field and classroom. Pebblebrook Athletics' overall goal is to be among the top schools in athletic achievement as well as academic success such as: continuous improvement in student-athlete graduation rate, SAT/ACT scores, Positive Athlete Scholarship Awards, and other measures of success in the Cobb County School District and State of GA."
Play Book: You may be one of the youngest female athletic directors in Cobb County, how does that make you feel?
Jones: "I feel blessed to be in this position to serve my school and community! Although I may be one of the youngest Athletic Director's in the County, I believe that my work ethic, determination, eagerness to learn, and overall understanding of how High School Athletics can positively impact students and coaches lives through my own experiences help to set me a part in a positive way. More importantly, I have some of the best mentors to push me towards continuous growth. The Cobb County School District is hands down the best place to lead. Mr. Don Baker, all of the other CCSD Athletic Director's, Dr. Giles, & my Admin Team, are all great leaders, and I am fortunate enough to be able to lean on them whenever I need."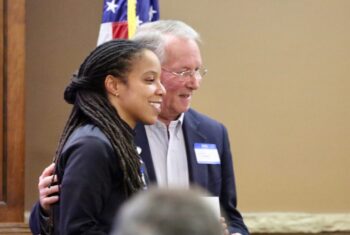 Play Book: What has been the most challenging part of this new role?
Jones: "So far maintaining work and home life balance has been the most challenging due to the fact that this is a new role for me, and I have more duties and responsibilities as an Assistant Principal and Athletic Director. Although it is a continuous process, I have quickly learned how to juggle home and work life."
Play Book: Tell us what the transition has been like for you going from, teacher and coach to Administrator and Athletic                Director?
Jones: "The transition has been fun! My role at Pebblebrook High School is extremely unique, because I have earned the opportunity to work as a Teacher, Assistant Coach, Head Coach and now Assistant Principal/Athletic Director. Experiencing all of those roles have humbled me and given me the ability to see Pebblebrook through a variety of lenses. It has also allowed me to better understand the needs of our school and community. We have some of the best Coaches in the state of Georgia! They make my job easier because of their dedication and love for our student-athletes."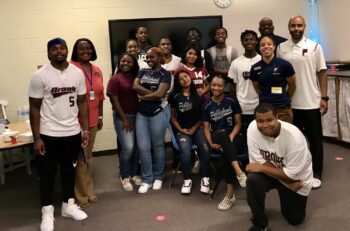 Play Book: What do you miss most about coaching?
Jones: "Building relationships with my players and helping them achieve their individual and team goals. Although I am still able to help them achieve their overall goals as student-athletes, I do understand & respect the intimate bond that players and coaches share."
Whether she is performing as a teacher, a coach, an administrator or an athletic director Brittny Jones will give her all for her students, her colleagues and her community.
Related: Follow the YellowBROOK Road
Related: Pebblebrook High School