Each year, many high school, junior college and prep school basketball players compete to earn the relatively few college basketball scholarships that are awarded in Division I and II. During the regular basketball season it's hard for college coaches to get to all of the high schools in America. But spring and summer AAU basketball games allow college coaches to see hundreds of players over a weekend, all in one place.
According to Coach Tremayne Anchrum, of Game Elite, High school basketball and AAU basketball can and should co-exist. Together, they can compliment each other and help athletes become the best players they can be while increasing the chances to go on to play basketball in college on scholarship. "Chances are better when coaches work together to build a seamless bond to benefit the player," he stated. "This includes workouts, training, college visits, gym access, etc."
Caleb Byrd, of Rome High School and a member of the Game Elite AAU team in Georgia, has picked up  scholarship offers that include Kennesaw State (old coaching staff), Jacksonville State, Mercer, Navy, South Alabama, Georgia Southern, Kennesaw State (new coaching staff) and Murray State.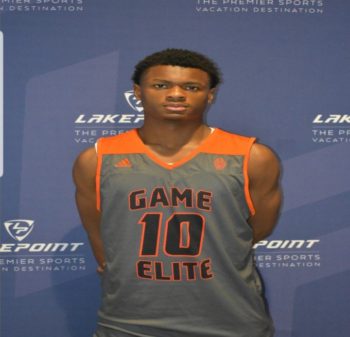 KD Johnson of Southwest Dekalb High School, another Game Elite member has received offers from University of Georgia, Georgia Tech, Murray State, Jacksonville State, Seton Hall and Kennesaw State.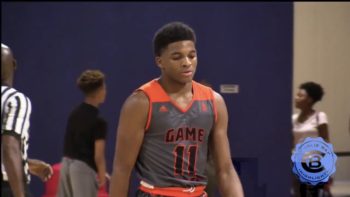 Obviously, there are other benefits of playing AAU basketball, however the biggest is the added exposure. The college coaches are able to take a list of players developed during AAU season and watch these players during the high school season in order to see how they function and play in a system more similar to college.