There were five heats, 37 runners and a winning time of 53.65. These are the numbers that represent an outstanding win in the 400m run at the KTCCCA Middle School State Championship in Louisville, KY.  The name that is placed next to that winning time in the East Hardin Middle School history book is Terry Brooks.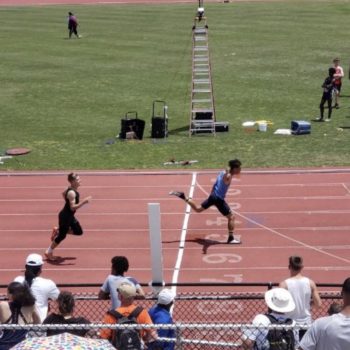 He's only been running track for three years but he has already left miles of memories as he moves on to start his high school career. "I've been running track since sixth grade," he says. "I do it to stay in football shape."  Football, which is his first love, is at the forefront of his athletic career and what he plans to play at the collegiate level.
Right now, Terry is packing on the weights and getting ready for his debut at Central Hardin High School in the fall where he says he'll continue to run track as well as play football. And because he knows that continuing to work hard outside of regular practice is very important he gets plenty of help from his dad by working out and training at 3 Sons CrossFit in Elizabethtown, KY.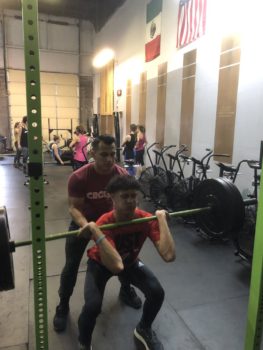 In addition to the extra training Terry has been hitting the college camp scene this off-season. College coaches from Ole Miss, University of Kentucky, Vanderbilt and NC State have been witness to the skills and athletic ability of the 2023 WR/DB.
---
It's official, I am the 2019 Middle School State Champion in Kentucky for the 400 meters. Hard work pays off. Lets get it! ⁦@PlayBookAthlete⁩ ⁦@wdeonco⁩ ⁦@GavinGeorge_3 pic.twitter.com/NZeJao2iFk

— Terry Brooks (@TABrooks05) May 25, 2019