In the summer of 2017 the question was asked to 2020 athlete Joe Perkins "WHY DO YOU GRIND". He answered,  "I grind because God has blessed me with gifts. I grind because I believe success is in my future. My faith and family are my support and I grind because I believe greatness is in me. I grind not to prove the doubters wrong but to show my believers they are right."
If there was anyone who doubted this impressive young athlete, they are surely changing their mindset now. Not only has Perkins excelled in the high school classroom, holding a 4.2 grade point average , but his college career is looking very promising.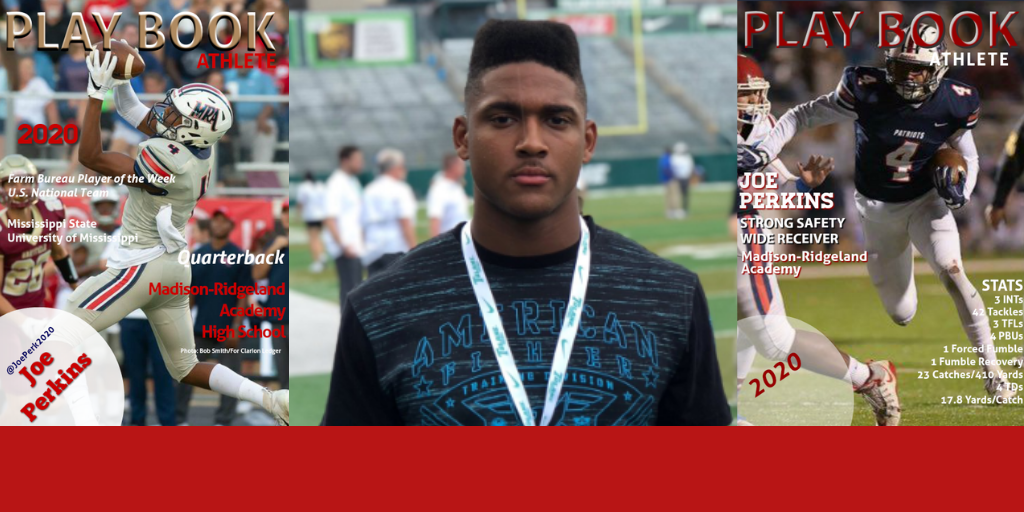 When the 2018-19 season started there were no solid offers on the table for Perkins, however at the top of 2019 the wheels started to turn. In January he received his first offer from Austin Peay State University. After that, the offers started to fly in. In that same month Mississippi Gulf Coast Community College put their bid in. With over 20 offers on the table, he made his decision to commit to the University of Colorado.
'The Colorado staff immediately and without question saw something in Joe was a huge factor," said Sean Perkins, Joe's father. "He loved the atmosphere when we went on an unofficial visit. Joe learned a lot about the winning tradition that Colorado had when I was growing up."
"Committing to Colorado was an easy decision," says Joe. "They gave me the opportunity to play Power Five football, and playing for coach Mel Tucker winning national championships like Alabama and Ohio State and coaching many NFL players, I just thought it was a great opportunity for me to be coached by a great coach."
Mr. Perkins says Joe is excited about playing for Coach Mel Tucker. And although this process has been very educational, it's not over with yet. "We still have to get to the finish line and sign the NLI in December," he says.
As a parent you always want your child succeed and have their dreams realized. Joe's father, Sean Perkins, says the journey has been a long one but we know it is one that is well worth the end result.
Offers: University of Colorado, Airforce, Univ of Louisville, TN State, Louisiana Tech, Old Dominion Univ, Liberty Univ, Univ of Louisiana, Southern University, Arkansas State, Jackson State, Florida International, US Military Academy, US Naval Academy, Western Michigan, Southern Illinois, Samford, Mississippi Gulf Coast Community College, Austin Peay