Yellow sticky notes full of dates and cities adorn a small table and reminds 2023 athlete Aaron "AJ" Harris of the football prospect an training camps he plans on attending this spring and summer. Of all the ones he has plans on attending, gaining an invite to the FBU TOP GUN SHOWCASE was the ultimate goal.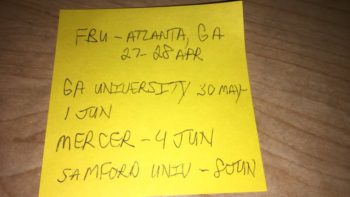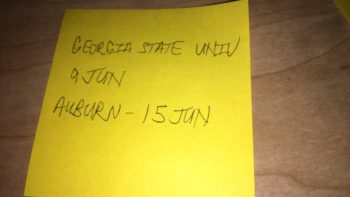 So early Saturday morning on April 27th, AJ headed up Interstate 85 to show his skills at FBU Atlanta. By the end of day two, the 6-foot 175 pound eighth grader had shined so bright that he walked away with the FBU Middle School MVP award. To make his weekend even more exciting, AJ got his wish and received an invite to FBU Top Gun Showcase to be held July 12-14 in Rock Hill, SC.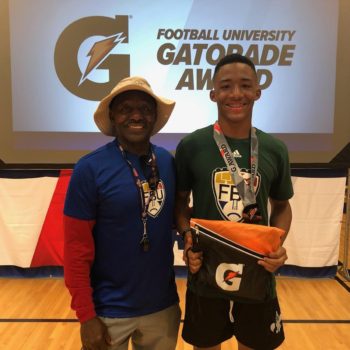 The FBU Top Gun Showcase is an annual two-event national showcase, designed to highlight the best middle school and high school FBU student-athletes in an intense position-specific test of technical skill and ability.