PLAY BOOK TALK RADIO
Join us this MONDAY, NOVEMBER 12, 2018 at 8:00 PM EST for STRAIGHT FROM THE HIP with Host Coach Gerald "Boo" Mitchell and Co-Host Jason Allen. We will look back on ROUND 1 of the GHSA FOOTBALL STATE PLAY-OFFS. Lots of First Round upsets and close calls! WOW!!! And the two WORST FRANCHISES in Pro Football squares off yesterday… does anybody care???

Tonight's Other Topics of Discussion:
1. Status Quo in COLLEGE FOOTBALL?
2. When is the BEST TIME to FIRE a Coach?
3. The Saints Go Marchin' In!
4. Gooooo Falcons… and Take the Hawks with you!
5. Jason's Closet
All of these topics and more!
Click on the link below to listen to the show:
You can WATCH the Show LIVE on Facebook @ The Play Book OR Call 347-850-8025 to listen and or participate in the show.
You can also listen to us LIVE on TWITTER @playbookathlete.
Sponsored by CHILDREN'S HEALTHCARE OF ATLANTA!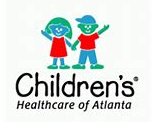 Brought to you by PLAY BOOK ATHLETE!