HARD WORK LEADS TO SUCCESS!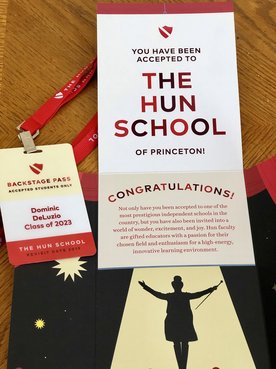 This is the main thought that pops up when it comes to 2023 Play Book Athlete Dom DeLuzio. This young man's hard work in the classroom, in the weight room, and on the field has led to an opportunity hardly anyone could pass up. To begin his freshman year next September, Dom will be attending The Hun School of Princeton!
It's obvious why this is such a big deal. The Hun School is one of the most prestigious schools in America. They are one of the top Ivy league prep schools in the country and a feeder HS located only one mile from Princeton University. It's also a big deal because this an education that would normally cost nearly a quarter of a million dollars! Also, think about this. When Princeton is looking at student-athletes to bring in, where is the first place they are going to look?
Of course this will probably be a tough transition at first, but think about the possibilities. This is part of growing as a student-athlete and making yourself better. You don't want to take the focus away from the academic part, but the athletics at The Hun School are also top notch. It is the premier prep school in the country, sending multiple athletes to play D1 football year in and year out. They have won the Mid Atlantic Prep League five years in a row.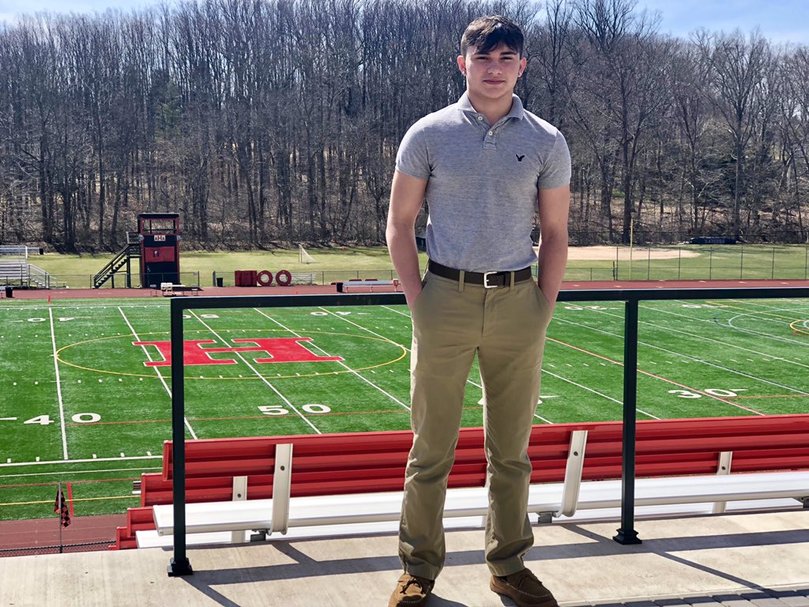 This definitely fits in with the type of athlete Dom is. Just last year he scored 30 touchdowns!He had 1,398 yards rushing, 647 yards receiving, and 520 return yards. None of this would have been possible without the hard work DeLuzio has put in on and off the field and this young man is setting himself up for success in life.
Congrats Dom from your Play Book Athlete family! You deserve everything good that comes to you!!!
Excited to announce that I have committed to The Hun School of Princeton . I want to thank my family, friends & @Red_Zone75 for their love & support! @PlayBookAthlete pic.twitter.com/E2JHU9JiIg

— Dom DeLuzio RB,LB 2023 (@DominicDeLuzio) April 11, 2019