The Benefits of Volunteer Work
The question is "Why is volunteering essential in today's society. One simple answer is ,volunteering helps both the community and those who are serving the community. You may not think that helping others helps you in any way, but in reality it does. This selfless act, for teens especially, can help them broaden their horizons and meet new friends  all while contributing to the needs of society.
Volunteer work is a testament to a teenager's character that he or she is willing to work to bring about change. A great example of this is linebacker Bryce Rouse.  In addition to participating in the Gobble Wobble Feeding the Hungry event during this past Thanksgiving, each week Bryce carves out three hours to volunteer with his church members packing food bags to distribute to those in need.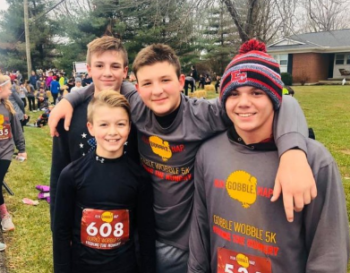 With the hectic schedule that an athlete has,  it's easy to forget to do things that actually make a difference in other people's lives. But it seems like this young athlete isn't having a problem with that.
Volunteering doesn't take any special skills or extensive experience and there is never a shortage of organizations looking for help. There are many all over  both big and small that student-athletes and their teams can volunteer with.  A few of those options are listed below.
Animal Rescue Shelters
Habitat for Humanity
National Parks
Church Organizations
Local Schools
Food Pantries
Retirement Homes
Red Cross
Get started and VOLUNTEER today.