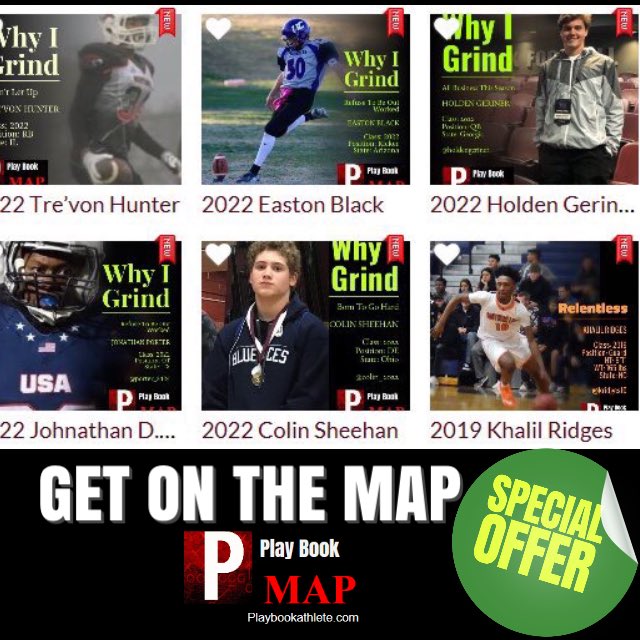 GET ON THE MAP
Now is the perfect time to begin building the relationships with coaches, camps, trainers and other resources you will need to play on the college level. These days, student athletes are recruited as early as the 8th grade. Visibility, a good plan, solid academics and careful exposure are key in being offered. With millions of student athletes vying for college scholarships each year, it is never too early to start. Join our new National Directory for athletes and be found on Google Search.
Why social media? College coaches are doing much of their recruiting on social media these days. Without a social media presence, you're virtually non-existent. With the rising cost of college tuition and the non-negotiable need for an education in today's society, you owe it to yourself GET ON THE MAP this season. Allow us to share your content with our 18k Twitter followers @playbookathlete
---
Spring Membership Sale
NETWORK MEMBERSHIP INCLUDES:
Play Book Map Directory Listing (1 full year)
Your Content Published to Play Book Athlete Twitter
Full Camp Schedules
Access to Play Book Athlete App
***PLEASE FILL OUT FORM BELOW WHEN YOU SIGN UP***
---
---
If you have any additional questions or concerns, please feel more than free to give us a call.
Thank you in advance,
 Contact Information
The Play Book
877-650-0005
Email: playbookmap@gmail.com