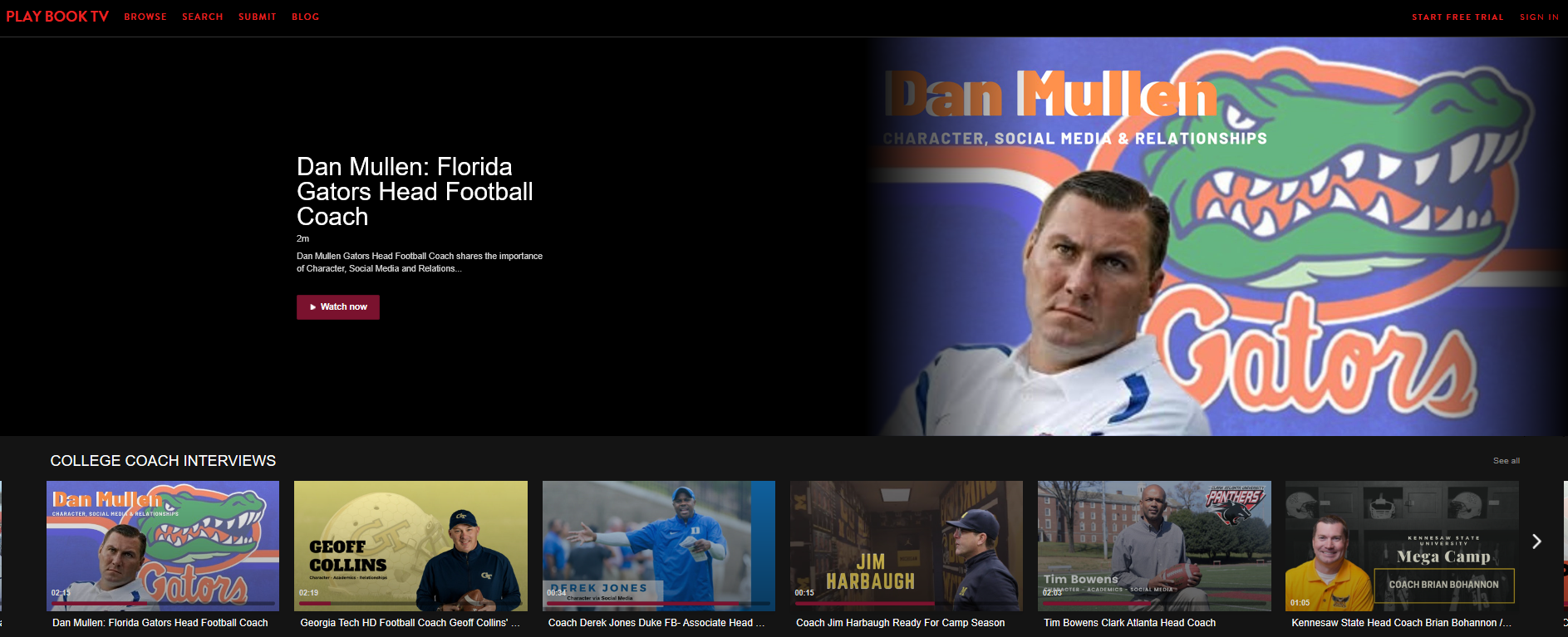 TV IN THE PALM OF YOUR HAND
20 years ago, the world watched television using cable wires and satellite dishes.  If you were breaking down film on tomorrows talent, more than likely you had your hands on a VCR; cycling in and out VHS tapes.  A concept that was revolutionary at the time, this method would prove unsustainable in a world that demands information right-now!
2021 Brigden Criag Idaho Falls, ID: WHY I GRIND
Living beyond the wires and removing the eyesore satellite dishes, Play Book TV is forging ahead to the future and launching Play Book TV. See live interviews with college coaches.  Hear directly from athletes across the nation.  If you have a smartphone, then you can take the Play Book with you.  Have access to the latest news right in your pocket.  With over the top television, there is no limit to the reach of the Play Book Network!
Watch WHY I GRIND Episodes

The Play Book was built on the concept of providing the ultimate level of exposure through diverse media types.  With a voice that reaches millions of organic users with each tweet, The Play Book offers an experience for our users that instantly places them in front of the nation with just a few clicks.  The Play Book's exclusive "Why I Grind" campaign pulls the curtain back just a little and tells the sports world exactly why you go so hard!
After we load your WHY I GRIND episode to Play Book TV. We will tweet your amazing story to
our
27,000
Twitter
followers
@playbookathlete 
, including college coaches.
Join Play Book TV today and let the world know exactly why you grind!
For Additional Information
Contact: Joe Gladney
CEO/Executive Director
Play Book TV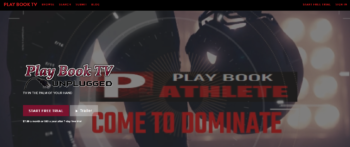 MYPBTV.com
Call 404-388-6813
---
JOIN NOW!
Fill Out the Form Below After Selecting Your Plan

Yearly Campaign
Per Year
$295.00
$65 in Savings
NETWORK MEMBERSHIP INCLUDES:
12 Months of Content on Play Book TV
We'll Share Your Content With Our 26,000+ Twitter Followers

Monthly Campaign
NETWORK MEMBERSHIP INCLUDES:
12 Months of Content on Play Book TV With an Active Account
We'll Share Your Content With Our 26,000+ Twitter Followers
---